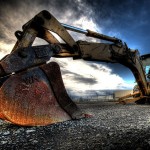 With over twenty five years experience in the Thunder Bay construction industry, Aegus Contracting's staff is highly proficient in construction management. We are very knowledgeable of all major construction codes and guidelines as well as current industry legislation.  We have a verifiable track record of fulfilling contract specifications on schedule and within budget. We are hard working, efficient, knowledgeable and professional.
Construction Services
Aegus Contracting is a full service construction firm from the ground up. We plan, organize and manage construction project development.  We will review blueprints, analyze project scope and prepare construction documents. We will oversee material purchasing, scheduling and budgets, code compliance, quality control and ensure contract completion on time and within budget.
Construction Experience
Our staff's experience in the construction industry includes project management of a variety of construction projects in the region including treatment plants, bridges, buildings, and municipal infrastructure.
Construction Legal
Extensive knowledge of the legal requirements of construction contracts and their interpretation
Extensive knowledge of the legislative requirements of bidding for contracting and Engineering
Thunder Bay Construction
Aegus Contracting provides our services within the Thunder Bay area as well as the Northwestern Ontario region.